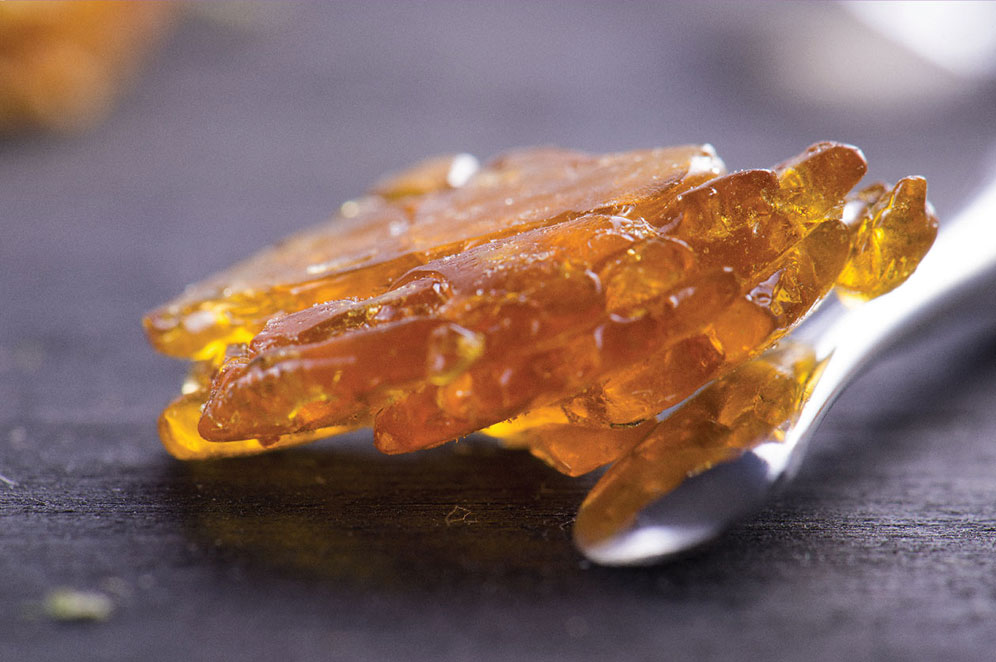 As legal markets open around the world, the number of cannabis products available to consumers is also rapidly expanding. Shatter, budder, wax, rosin, hash - no matter the name, they all have one thing in common, they are all concentrates.
In this class we turn our focus to these concentrates, taking a closer look at the two primary extraction methods used to make these products and explaining how different forms of concentrates are produced. From there, we will compare concentrated products to flower and edibles, to help you better understand onset times, potency, duration and likely effects of concentrates. We also provide a few pointers to ensure your concentrates experiences are safe and responsible.
Lesson 1 -

A Quick History of Hash

Reveal ancient methods of extraction.
Study examples of early hashish (Dry Sieve, Charas).

Lesson 2 -

Mechanical vs Chemical Hashmaking

Learn about mechanical concentrate extraction.
Learn about chemical concentrate extraction.

Lesson 3 -

Shatter and Budder and Water. Oh My!

Discern between different forms of concentrate.
Learn cues to identify quality concentrates.
Discover the different ways that concentrates can best be consumed.

Lesson 4 -

Let's Concentrate on Devices

Explore the differences between rigs and pens.
Learn how to dose a proper amount
Learn about hassle-free ways to try cannabis concentrates.

Lesson 5 -

What's in a Label?

Learn what the important information on a label is and how to find it.
Discover why cannabinoid content is important and what it means
Walk through all the other helpful information on a cannabis label

Lesson 6 -

The S Factors

Get tools to provide balance to make the experience fulfilling.
Learn what to balance to get the most out of your concentrate experience.

Lesson 7 -

What Do Concentrates Feel Like?

Learn what a concentrate can feel like
Recognize the differences between consuming flower and consuming concentrates

Lesson 8 -

Storage and Safety

Discuss how to store concentrates to prevent exposure and preserve shelf-life.
Keep concentrate products up and away along with hardware.
Concentrates are sticky - use silicone!
Follow label instructions regarding refrigeration.
Built by pros that paved the way
Made to watch anytime, anywhere
Fine-tuned for faster learning
Short on time, not on facts
Created to catapult your career
Complete class notes taken for you
Glossaries that get into the lingo
Class-specific bonus materials
A dashboard for easy navigation
All available to print and download
Exams that reinforce learning
A certificate of completion
Easy, effective exam prep
No-stress tests you can take twice
Content that leads to a real career